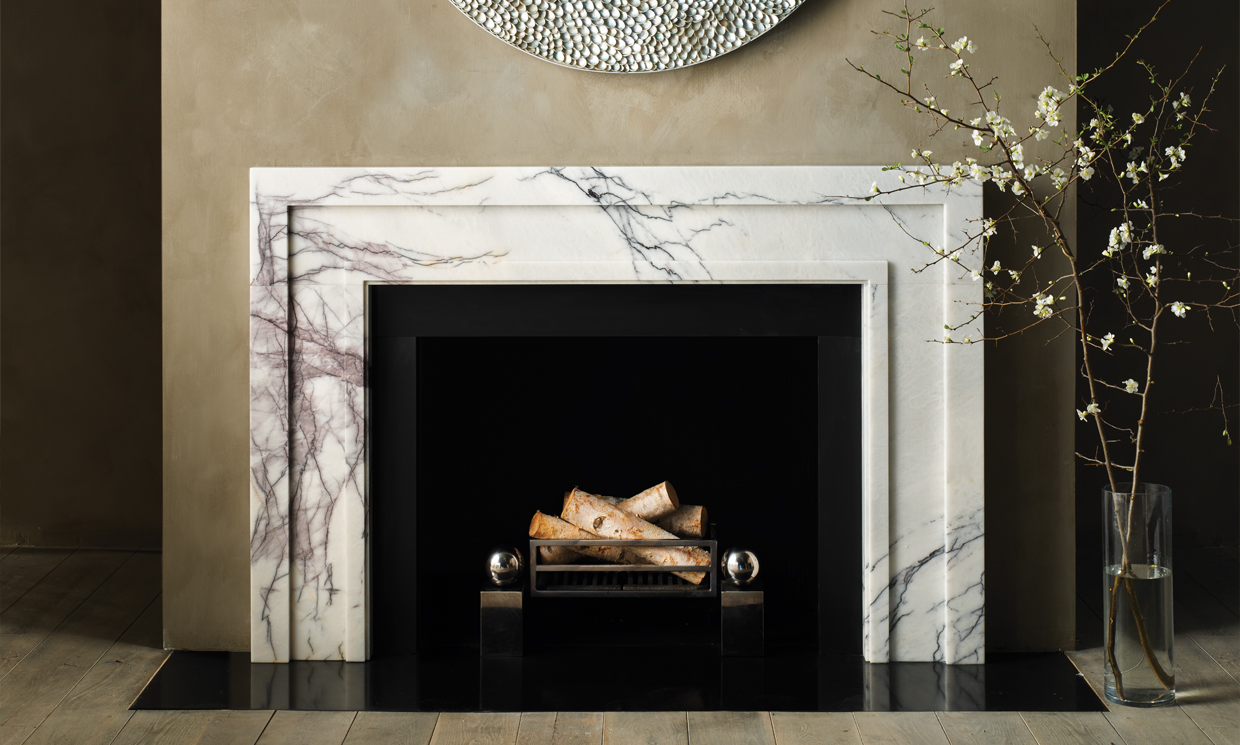 Modern
Simple modern design combines with clear architectural form to ensure the fireplace remains the focus of the room.
MODERN MANTELPIECES
Combining clean lines with architectural finesse, our collection of modern mantels offers innovative alternatives to traditional mantel design. Reworking classic silhouettes to suit modern tastes, this elegant range strikes the perfect balance between simplicity and significance. Carved in a variety of premium materials, from sleek marbles to smooth limestones, each mantel is handcrafted to ensure impeccable execution and finishing.
Whether you choose a statement piece or opt for something more minimal, our contemporary mantels are designed to sit comfortably in both traditional and modern interiors. Polished and sophisticated, this luxurious range of modern mantels take center-stage in any room.