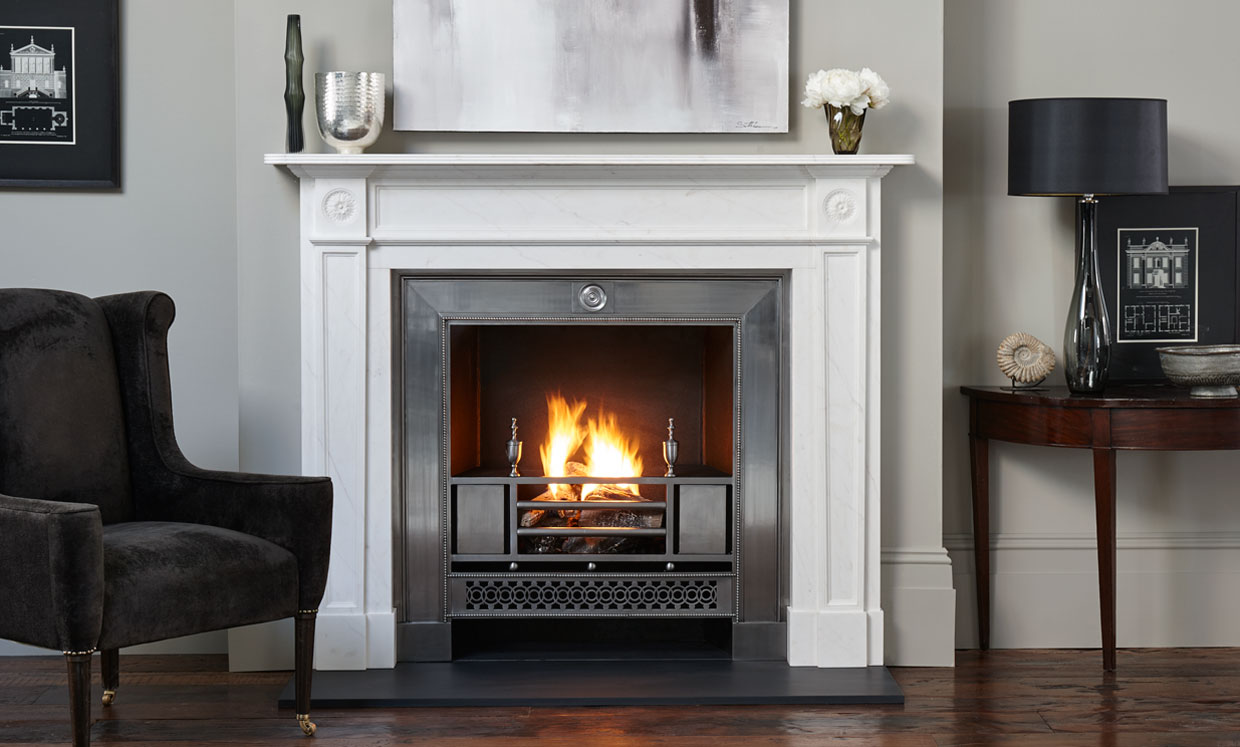 Regency
The pleasing combination of scale and simplicity makes Regency fireplaces an ideal choice for modern and period rooms.
Our Range
The Regency period saw a more austere approach to the use of classical ornament that had previously received such widespread and unfettered interpretation by Robert Adam and his followers during the 18th century.
The proportions of the fireplace changed as the height became lower, reflecting the replacement of the corniced shelf with a simpler rectilinear shelf enabling the "dandies" of the period to see themselves in mirrors placed over the fireplaces.