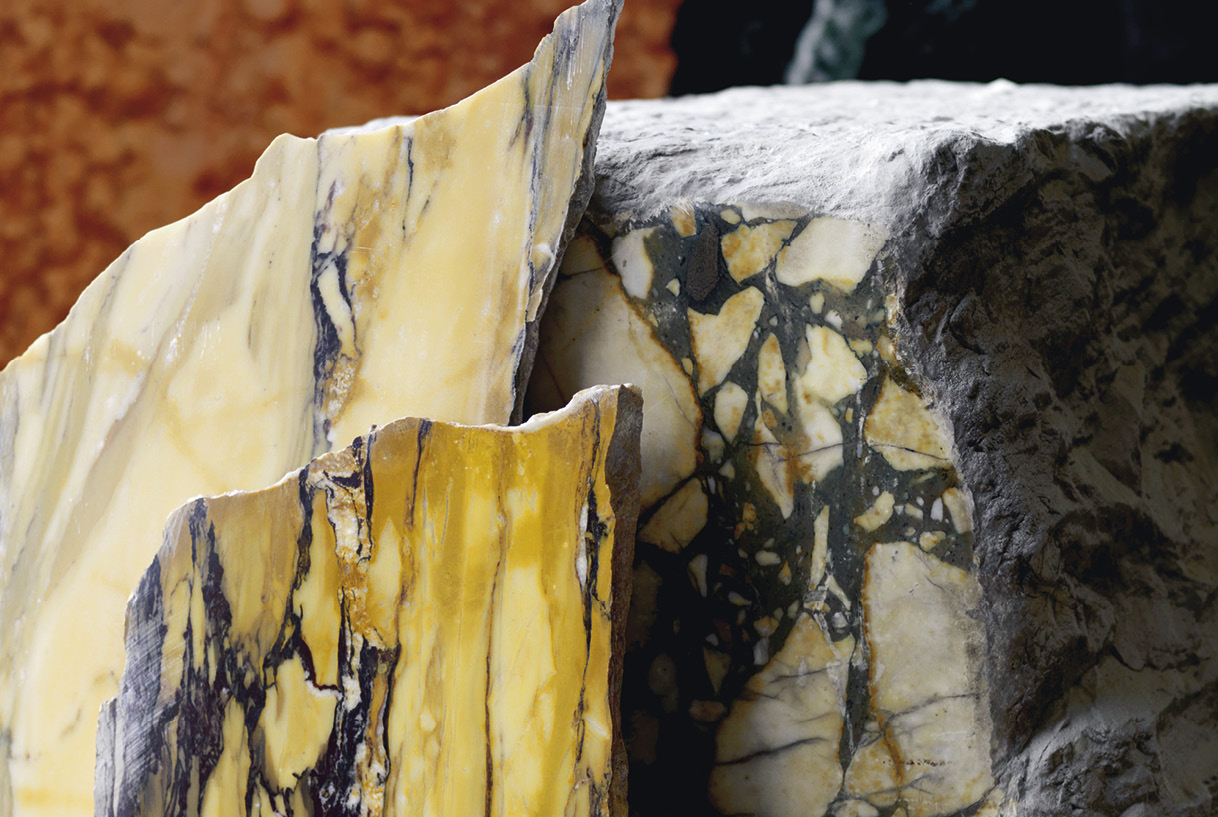 Special materials
An insight into the incredible collection of special materials available for bespoke fireplace projects
Over the past 25 years Chesneys has established itself as the UK's leading supplier of luxury fireplaces and wood burning stoves. The company's success has been based on a passionate commitment to good design, intelligent engineering, craftsmanship, innovation and outstanding service.
Chesneys has re-visited the eighteenth century practice of sourcing rare and beautiful materials for use in the design of fireplaces. The use of such precious marbles results in entirely unique designs that have a dramatic impact on any room. From lilac and peach to an exotic "Tiger Skin", the stunning veining found in each marble occurs entirely naturally. This means that the prized quarried marble will never produce the same results for each fireplace that is made from it.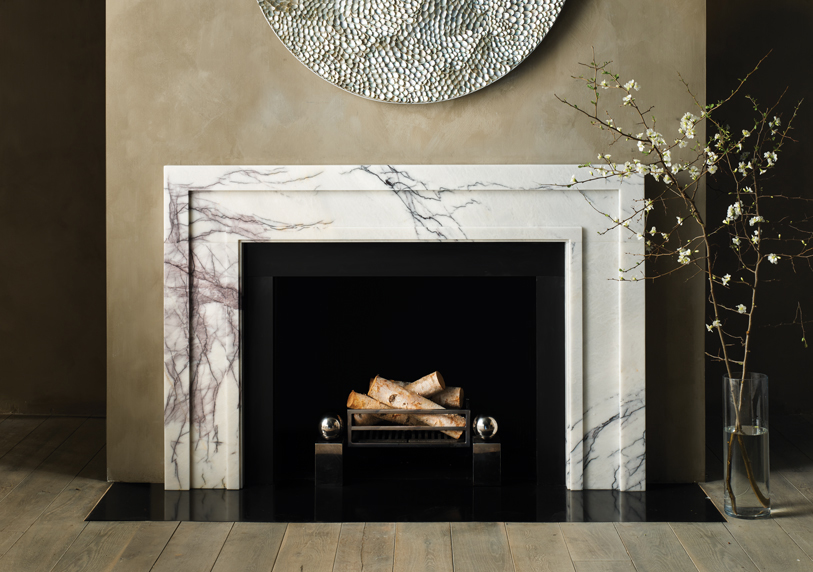 The more unusual the material, the more striking and memorable they are as an addition to any room. For this reason, the pairing of the marble with a simpler more contemporary style allows the colours and patterns to take centre stage. The soft curves and simple architectural form of the Bolection is the ideal vehicle for the vibrantly coloured and strongly figured French Breche de Vendome marble. Chesney's can use these beautiful materials on many of the fireplace designs already in their standard range. They also provide the opportunity to commission entirely bespoke designs.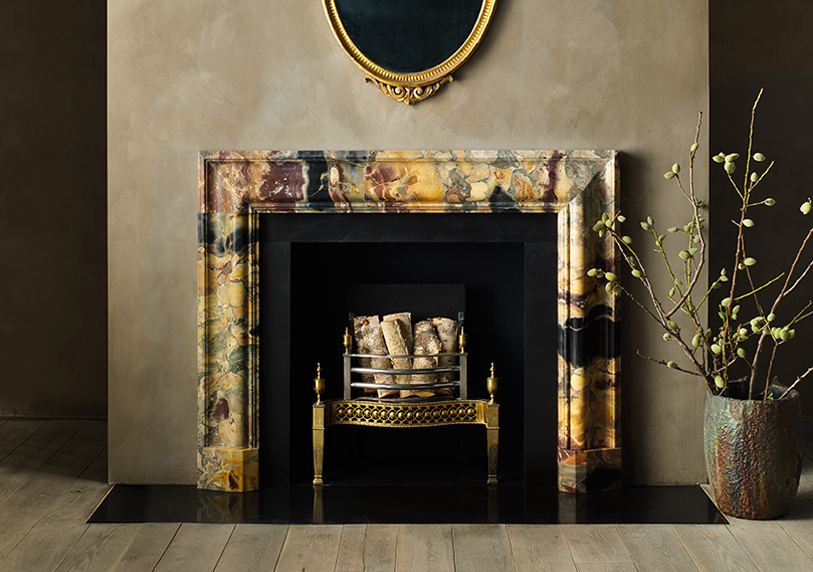 "There is currently a strong trend for unusual materials in fireplaces for example unique, veined marbles such as Portoro or Fleur de Peche. Porto is a black marble with a golden thread running through it and Fleur de Peche has a creamy coloured background with a stunning peach or violet vein." Paul Chesney, Managing Director for Chesneys