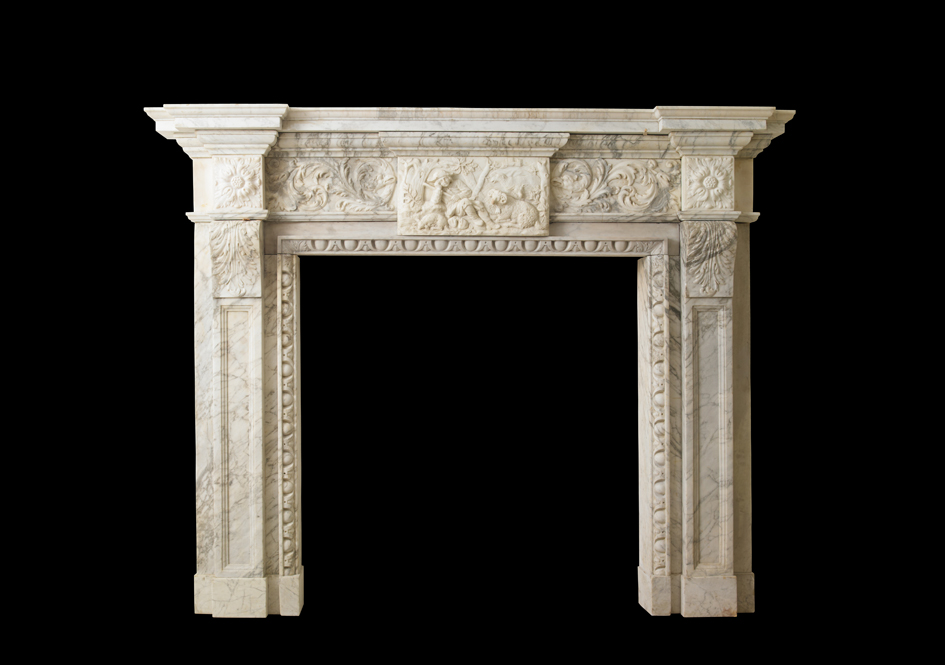 Mantiques
A Mantique fire surround is something quite special.
The Mantique – an antique or collectible that appeals predominately to men, such as old fishing rods & lures, pin-up calendars, tools, toy cars, etc.
Man + Antique = Mantique.
A Mantique fire surround is something quite special. For a long time now, it's been suggested since the 80's, women have ruled the world of interior design and antiques. But now, after a long while, there's been a back swing and men are taking an interest.
When looking for a Mantique chimneypiece we would suggest looking for something structural and refined but also robust. In our catalogue Reg-N47 stands out as the manliest. There's something very mathematical about the Greek Key motifs that have been incised into the Jamb's and frieze. The mouldings surmounted by corner blocks are carved with Romanesque garlands. The Chimneypiece is majestic and refined. It's quite chunky and looks stable, solid and somehow quite strong. It has good presence.
This is the Chimney equivalent of a really good suit. Its classical but can be dressed modern. It's well made and has a feeling of timeless design and the kind of effortless lines that only come from great skill and craftsmanship.
Put this in your man cave for a touch of elegance, it makes a great platform for displaying your taxidermy collection, war memorabilia and a toy or two.
Author: Eve Richens – Sales/Admin Executive