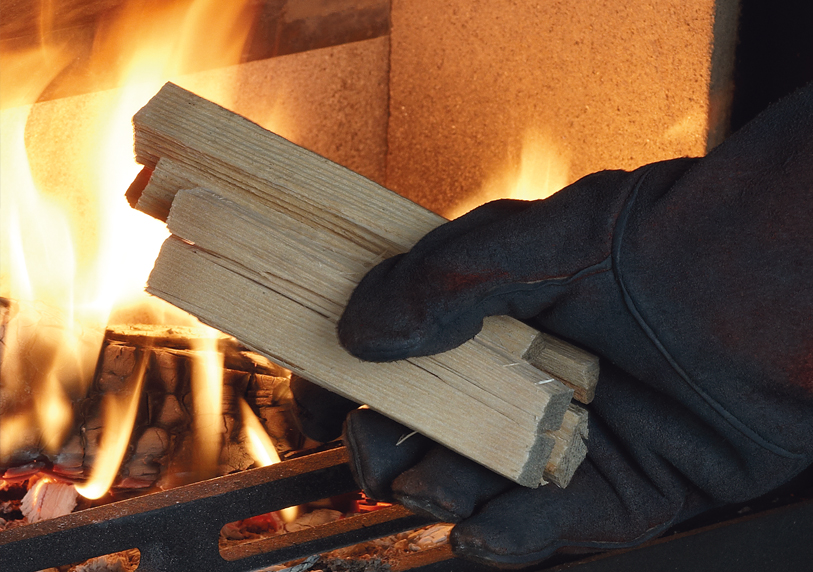 Wood Burning Regulations: Using Your Stove In The South West
There's nothing quite like the cosy feeling of relaxing by a crackling wood burning stove. However, while more and more people are enjoying this timeless comfort at home, regulations surrounding air quality and the environment have led to a government crackdown on certain types of domestic stove usage. In the South West of England, for instance, many of the most populated areas are now governed by smoke control regulations.
Big cities such as Bath and Bristol have seen a boom in wood burning stove usage over the last few years. So, to help, we've compiled this guide to using a wood burning stove in the South West, outlining some of the key locations affected by smoke control and providing tips on how to reduce the environmental impact of burning wood at home.
ARE WOOD BURNING STOVES BAD FOR THE ENVIRONMENT?
It's true that, in some circumstances, burning wood can have a negative impact on the environment. Without the right technology in place, combustion particulates known as PM2.5 can escape from stoves into the atmosphere, causing pollution and affecting public health. To combat this, smoke control regulations like the Clean Air Act were introduced in 1993 in order to limit the effects of domestic wood burning. The Clean Air Act enables local councils to declare certain regions and districts as smoke control areas. In these zones, using an appliance that emits smoke through a chimney (such as a wood burner) is not allowed; unless you're burning an authorised fuel or using a DEFRA exempt product.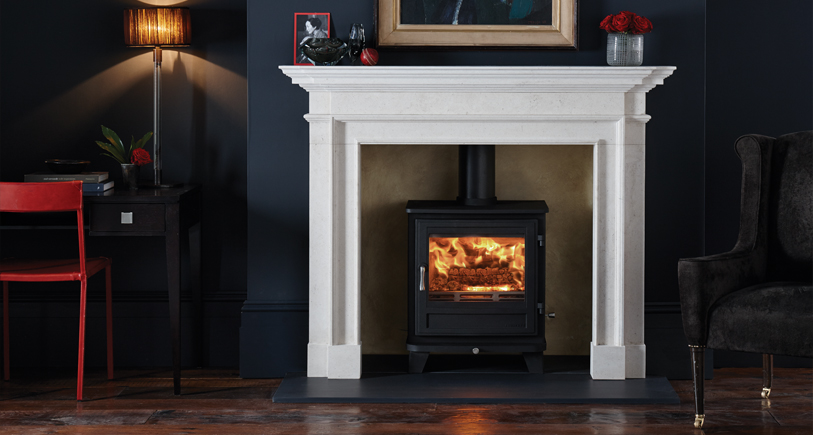 Thankfully, this doesn't mean a ban on wood burning stoves altogether. Those who enjoy the warmth and comfort of a fire at home can still use wood burning stoves and other similar appliances. You just need to make sure you choose a wood burning stove that compiles with the Clean Air Act and local regulations enforced within your area — such as a Chesneys.
WHAT WOOD BURNING REGULATIONS ARE IN PLACE IN THE SOUTH WEST?
Several areas in South West England have wood burning regulations in place. Large parts of highly populated areas in Bath and Gloucester have been declared smoke control areas. Elsewhere, the South West's largest city, Bristol, is governed entirely by a smoke control order. These rules prohibit local residents from using appliances that release smoke through chimneys, unless the fuel being used is authorised or the appliance is exempt from regulations. Breaking these rules is a punishable offence; incurring fines of up to £1,000 for anyone found to be ignoring smoke control orders.
To find out whether the area you live in has wood burning regulations in place, get in touch with the environmental services department at your local council and ask whether your address falls within a smoke control area.
HOW TO CHOOSE A STOVE THAT COMPLIES WITH LOCAL WOOD BURNING REGULATIONS
To avoid breaking laws on burning wood in smoke-controlled areas, choose a stove that is DEFRA exempt. Stoves in this category have been thoroughly tested for emission levels, and score highly on energy efficiency without compromising on air circulation or particulate reduction. At Chesneys, all of our wood burning stoves are DEFRA exempt and surpass eco-design 2020 standards. This means that when you buy a Chesneys' wood burning stove, you'll be able to use it even if you live in a smoke-controlled area such as Bristol or Bath.
Chesneys' wood burning stoves aren't just environmentally friendly; they also house intelligent engineering within sleek, sophisticated designs which can inject warmth and style into any room of your home. With clean-burn and air-wash technology built lovingly into each of our wood burners, you can benefit from energy-efficient, long-lasting warmth in your home, all while maintaining the quality of air in your area.
SELECTING AND SEASONING WOOD FOR YOUR STOVE
As well as choosing a DEFRA exempt wood burning stove, you can also cut down on emissions by opting to burn the right type of wood. This typically means choosing a high-grade wood well suited to burning, such as ash, beech, hawthorn, apple or wild cherry. These woods are easy to split and burn well with minimal spitting, once properly seasoned.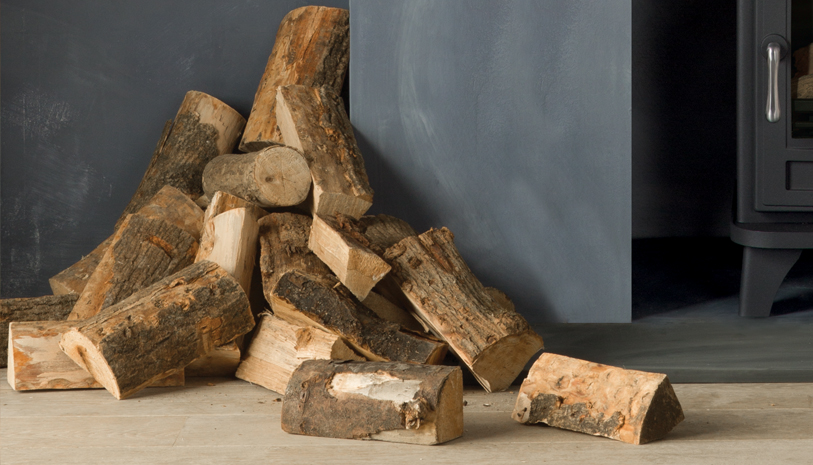 Seasoning is a crucial step in preparing wood to be burned, both in terms of increasing energy efficiency and reducing the amount of smoke produced. The process itself involves drying out firewood for at least a year, thereby reducing its moisture content. For maximum efficiency, wood that is going to be burned should have a moisture content of below 20%. A good way to tell if your wood has been properly seasoned is to check the bark. If the bark comes away easily in your hand when rubbed, then it's considered dry enough to burn. The grain of the log will also have noticeable splits — a telltale sign that the wood has been seasoned correctly. You can find the complete list of fuels authorised for burning in smoke control areas here.
Contrary to common belief, smoke control zones don't mean a ban on wood burning stoves completely; just that you'll need to take a few precautionary steps before getting your feet toasty by the fire. To learn more about Chesneys' full range of DEFRA exempt wood burning stoves, explore your options online or visit your nearest stockist.
For more content like this on stove usage and buying guides, head to our dedicated blog.
Need help?
If you need more information or some assistance making a selection from our large range of products, don't hesitate to get in touch.