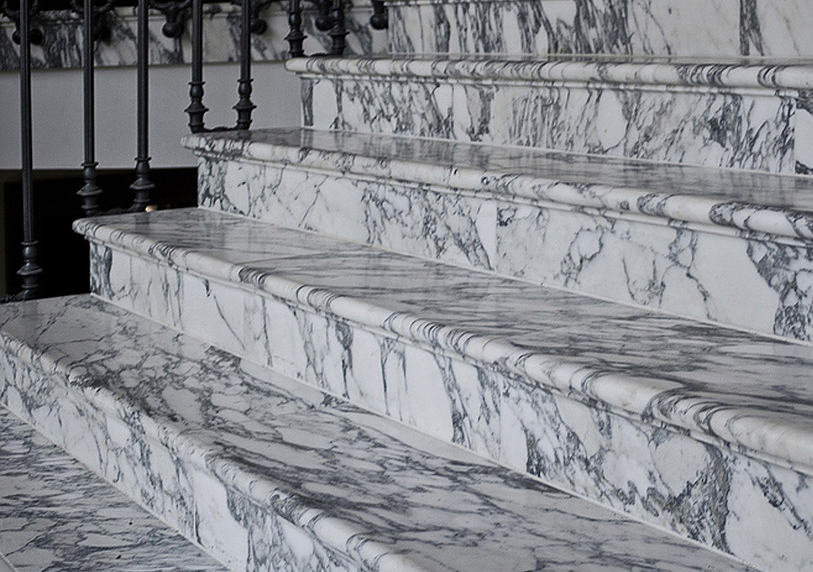 Kent, UK
DETAILS
This impressive Italian marble staircase successfully combines classical elegance and innovative design with complex structural engineering. This double aspect, symmetrical staircase, incorporates suspended solid quarter landings with delicate stringer lines, bridging and gliding elegantly between panoramic front facing windows.
Carved from beautiful solid arabescato marble and incorporating an elegant moulded ogee soffit, Chesneys knew that the correct selection of block material was essential to the success of this staircase. The resulting finished product perfectly offsets the movement in the marble, with the delicate, classically inspired curve of the soffit, encouraging the natural light to play across its contours.
Material
Arabescato marble
Contact
For more details, please contact our architectural office on 020 7978 7224 or email: architectural@chesneys.com
Need help?
If you need more information or some assistance making a selection from our large range of products, don't hesitate to get in touch.