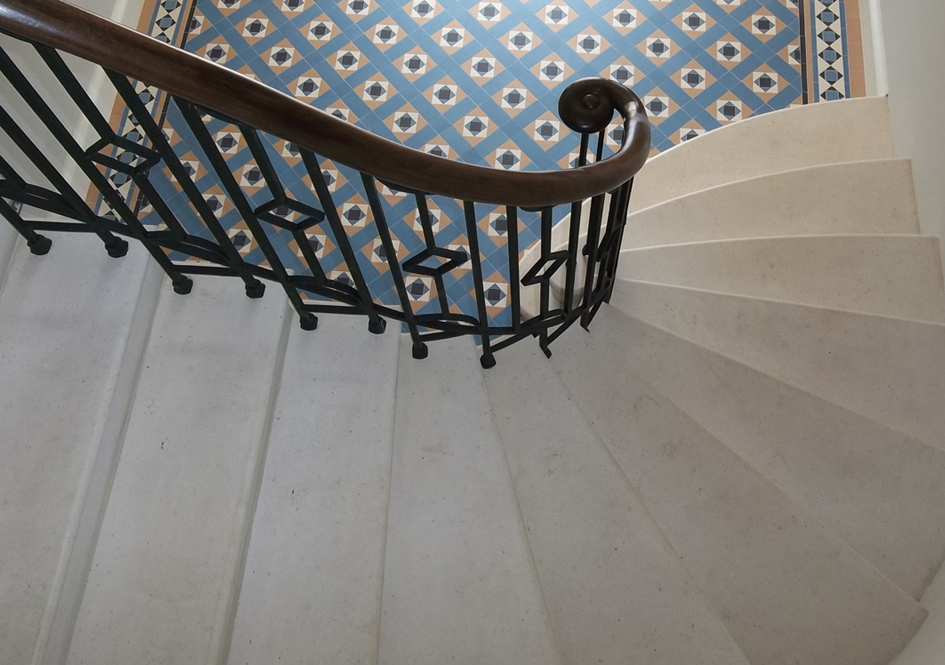 East Lothian, Scotland
Aitken Turnbull believe in the traditional values of a professional service with close client consultation and a strong emphasis on the management of a project, linked to innovative design solutions. We pride ourselves in quality of design and fitness for purpose.
DETAILS
When architects Aitken Turnbull commissioned Chesneys to design a cantilevered staircase for this entrance hall in East Lothian, our greatest obstacle was overcoming the lack of a load bearing wall above the staircase; traditionally the wall above the staircase acts as the downward load to the 'cantilevered' steps. To balance the loading on the steps we incorporated slighter deeper, heavier treads at the top of the staircase and used the stone apron around the gallery to allow us to 'pin' the steps into position.
The resulting staircase expertly juxtaposed engineering ingenuity with stunning design and craftsmanship.
Architect
Aitken Turnbull Architects
Material
Limestone
Contact
For more details, please contact our architectural office on 020 7978 7224 or email: architectural@chesneys.com
Need help?
If you need more information or some assistance making a selection from our large range of products, don't hesitate to get in touch.